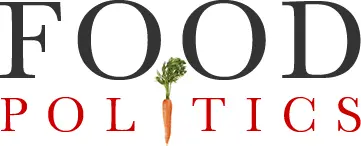 FOOD POLITICS | By Marion Nestle | November 2021
I am indebted to Politico's Helena Bottemiller Evich for her detailed analysis of the current status of attempts to keep toxic Salmonella out of meat and poultry.
Background
Toxic Salmonella in meat and poultry sicken people who do not safely handle uncooked product.
The meat industry argues that Salmonella are intrinsic to meat and poultry and, since the products are cooked and sterilized, Salmonella is not a problem requiring regulation.
The FDA says the foods it regulates that are contaminated with Salmonella are subject to enforcement action.
USDA has declared toxic forms of E. coli to be adulterants (and, therefore, illegal) in meat and poultry.
In January, food safety lawyer Bill Marler petiotioned USDA to declare Salmonella an adulterant in meat and poultry (see story in the Washington Post)
Also in January, CSPI and several other consumer groups sent USDA a similar petition.
Marler has just visited Washington DC to push for immediate regulation and legislation.
Politico notes that his visit comes on the heels of a scathing ProPublica investigation about multidrug-resistant Salmonella Infantis in poultry and our "baffling and largely toothless food safety system that is ill-equipped to protect consumers or rebuff industry influence."
Marler is pushing hard on this issue.
Everyone should be pushing hard on this issue. It reveals two big food safety problems.
The lack of coordination and consistency in food safety oversight by USDA (meat and poultry) and FDA (pretty much everything else).
Capture of USDA by the meat industry, which relentlessly opposes stronger safety regulations.
The USDA's response?
The U.S. Department of Agriculture's Food Safety and Inspection Service (FSIS) today announced that it is…initiating several key activities to gather the data and information necessary to support future action and move closer to the national target of a 25% reduction in Salmonella illnesses…Despite consistent reductions in the occurrence of Salmonella in poultry products, more than 1 million consumer illnesses due to Salmonella occur annually, and it is estimated (PDF, 1.4 MB) that over 23% of those illnesses are due to consumption of chicken and turkey. "Reducing Salmonella infections attributable to poultry is one of the Department's top priorities," said USDA Deputy Under Secretary Sandra Eskin, who is leading the initiative.
The North American Meat Institute (Meat Institute) today welcomed the U.S. Department of Agriculture's (USDA) new national goal of reducing Salmonella illnesses by 25 percent and committed to continue working with USDA and other groups to achieve the shared goal of reducing Salmonella infections…we will continue to work with USDA to do all we can to detect and deter incidents of Salmonellosis, especially by coordinating with partners in the supply chain on best practices and research."
Will this work? Stay tuned.