We specialize in food safety law.
Marler Clark's food litigation attorneys have the most extensive experience representing victims of food poisoning outbreaks of any law firm in the United States.
Disorders and syndromes caused by foodborne illnesses
Press Mentions
Marler Clark is a trusted source of information on foodborne illness and outbreaks. Reporters often ask Marler Clark attorneys—with their long history of working with foodborne illness and food safety advocacy—for information that might help their viewers.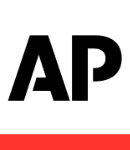 Have foodborne illness symptoms? Get a free consultation.
We're here to answer all your questions, like what to ask a doctor, if you're eligible for a lawsuit, and how to get the care you need.