Hepatitis A infection can lead to liver failure and the need for a liver transplant.
The number of acute hepatitis A infections in the U.S. drastically fell in the first part of the 21st century, largely because hepatitis A vaccination was recommended for persons in groups shown to be at high risk for infection and children living in communities with high rates of disease, beginning in 1996. By 2006, the hepatitis A vaccine had been incorporated into the Advisory Committee on Immunization Practices' (ACIP) Recommended Childhood Vaccination Schedule for all children in the United States. The ACIP published its most current recommendations in February 2020.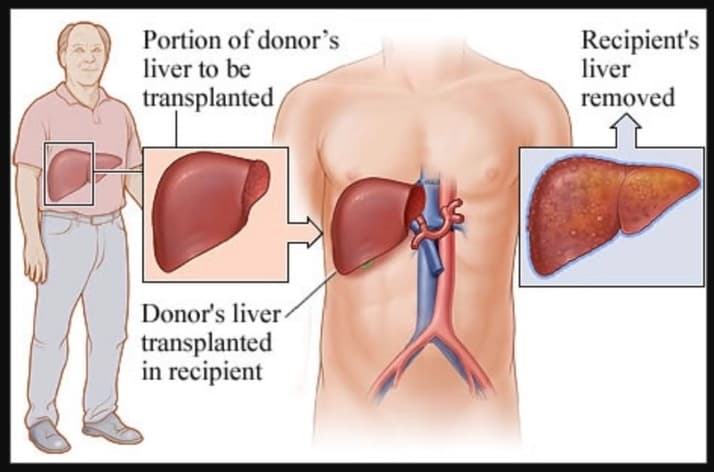 Despite a decrease in the number of hepatitis A cases reported annually, anyone who has not been vaccinated is at risk for contracting hepatitis A infection. Persons over the age of 50, those with chronic liver disease, and immunocompromised individuals who have not been vaccinated against hepatitis A remain most at risk for developing fulminant hepatitis.
A few families whose lives were permanently altered by this devastating pathogen volunteered to share their stories. All were part of a 2003 hepatitis A outbreak that was traced to green onions served in food prepared at the Beaver Valley Mall Chi-Chi's restaurant in Monaca, Pennsylvania. At least 565 cases of hepatitis A were traced to Chi-Chi's; 128 were hospitalized and 3 people died.
"Ben" and "Lynn" both became ill with hepatitis A infections after eating at Chi-Chi's. They were both ill with hepatitis A for over a month. Lynn developed Bell's Palsy, and Ben missed so much work due to his hepatitis A infection that he lost his job.
"Michael" received a kidney transplant just five months before contracting hepatitis A from green onions served at Chi-Chi's. He was taking anti-rejection medications at the time of his illness and was more susceptible to infection than a healthy adult. Michael was hospitalized five times while infected with hepatitis A, between October 2003 and June 2004.