Sunday, July 2 at 5:30 PM
"Poisoned: The Dirty Truth about Your Food" is a documentary based on the book by journalist Jeff Benedict. The Netflix feature is about the deadly E. coli outbreak linked to Jack in the Box restaurants 30 years ago.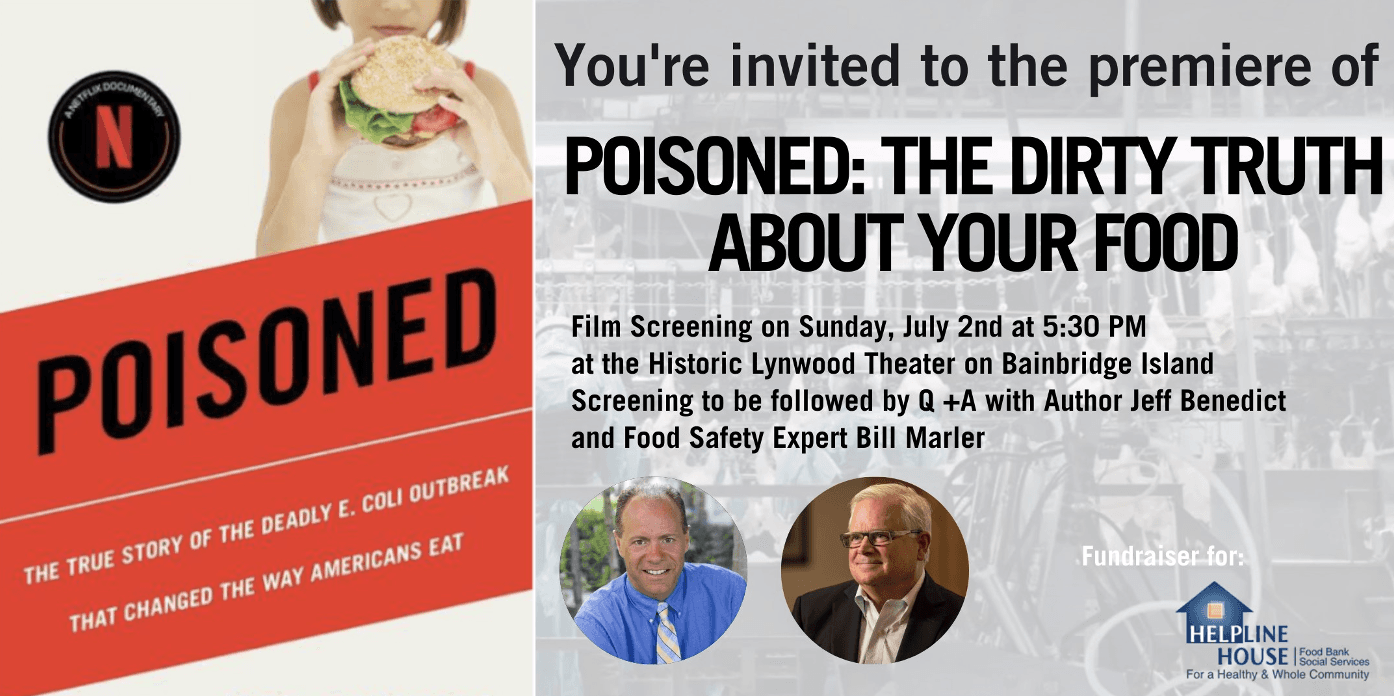 One of the key players highlighted in the film is Seattle-based attorney Bill Marler of Marler Clark.
During this unprecedented crisis, four children died and over seven hundred others became gravely ill. 'Poisoned' delivers a jarringly candid narrative of the fast-moving disaster, drawing on access to confidential documents and exclusive interviews with the real-life characters at the center of the drama—the families whose children were infected, the Jack in the Box executives forced to answer for the tragedy, the physicians and scientists who identified E. coli as the culprit, and the legal teams on both sides of the historic lawsuits that ensued. 'Poisoned' reveals the evolution and history of America's food supply system, as well as the untold stories of the victims of notorious outbreaks, and spotlights high-profile criminal prosecutions for those responsible.
'Poisoned' will premiere July 2, ahead of the Netflix launch, at the Historic Lynwood Theatre (4569 Lynwood Center Road NE) on Bainbridge Island from 5:30 – 6:45, followed by a thirty-minute Question and Answer session with author Jeff Benedict and attorney Bill Marler. Seattle radio and television personality, Herb Weisbaum will be facilitating the Q&A. Tickets are complimentary, reserve your seat here.
The event is to benefit Helpline House and will include red carpet photos, book signings, t-shits for guests and an after party with pizza and drinks next door at Treehouse Cafe.
Complimentary tickets for the July 2 screening can be reserved here. Donations will benefit Helpline House. Listen to the Historic Lynwood Theatre podcast with Bill Marler.
###
For more information or to set up an interview with Bill Marler, please contact Emily Adamson (emily@farawayentertainment.com)