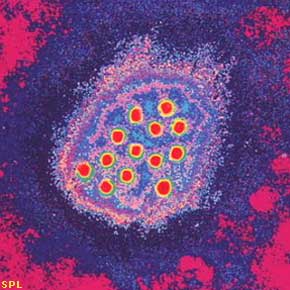 Patrons who ate at Hardees restaurant on Little Rock Road in Charlotte between June 13 and 23 should receive a hepatitis A vaccination as soon as possible.
Public Health Director Gibbie Harris announced today that the outbreak identified by the State and Centers for Disease Control (CDC) earlier this month in Mecklenburg County has led to five additional cases since June 6, including a Hardees employee diagnosed Monday.
"After consulting with the State today, we are recommending a vaccination for exposed employees and patrons who ate at the 2604 Little Rock Road location between June 13 and 23," Harris said. "According to the CDC, the vaccine must be given within 14 days of exposure for the vaccine to be effective."
Public Health vaccination clinics for customers who might have been exposed and for residents who meet the high-risk factors for hepatitis A will be held:
Wednesday, June 27 from 8 a.m. – 7.p.m, and Thursday, June 28 from 8 a.m. – 5 p.m., at Northwest Health Department, 2845 Beatties Ford Rd. and Southeast Health Department, 249 Billingsley Rd., Charlotte.
Friday, June 29 from 3 p.m. – 8p.m. at the Hal Marshall Building, 700 N. Tryon St., Charlotte.
Saturday, June 30 and Sunday, July 1 from 10 a.m. – 3 p.m. at the Hal Marshall Building, 700 N. Tryon St, Charlotte.
People who dined at Hardees on Little Rock Road on June 13 and 14 are strongly urged to get a vaccination in the next two days.
Public Health announced June 6 that North Carolina Public Health officials and the CDC declared an outbreak of the liver disease in Mecklenburg County. Five additional cases of hepatitis A have been identified for a total of ten confirmed cases since April 20. Those who have had a hepatitis A infection, or one hepatitis A vaccination, are protected from the virus and do not need to take action.
The high-risk factors include:
Those who are household members, caregivers, or have sexual contact with someone who is infected with hepatitis A
Men who have sexual encounters with other men
Those who use recreational drugs, whether injected or not
Recent travel from countries where hepatitis A is common
Homeless individuals who do not have easy access to handwashing facilities
The best ways to prevent hepatitis A include:
Get the hepatitis A vaccine;
Practice safe handwashing procedures – wash your hands under warm, soapy water for at least 20 seconds after using the bathroom or changing diapers and before you prepare food, and
Wear a condom during sexual activity.
Public Health staff continues to work with medical providers and community partners to educate residents about how to prevent hepatitis A and to implement a plan to educate and encourage vaccination of those most at-risk of contracting the virus.
Since 2012, hepatitis A virus cases have been on the rise across the country. Between July 2016 to November 2017, the CDC reports 1200 cases have occurred nationally, including 826 hospitalizations and 37 deaths. Outbreaks have occurred in California, Utah, Kentucky, Michigan, Indiana, and West Virginia.
What to know about hepatitis A
It's a highly contagious liver disease caused by a virus spread from person to person. The illness can last for weeks to months. Only acute cases are reportable in North Carolina.
2. Hepatitis A spreads through the fecal-oral route, most commonly by forgetting to wash your hands after using the bathroom or changing diapers, having sexual contact with infected partners and eating or drinking foods contaminated by hepatitis A.
3. Hepatitis A symptoms include nausea, fever, yellowing of the eyes and skin, dark urine, grey feces, joint pain, feeling tired, loss of appetite and stomach pain.
4. The best way to prevent hepatitis A is to get the hepatitis A vaccine and to practice safe handwashing procedures – wash your hands under warm, soapy water for at least 20 seconds after using the bathroom or changing diapers and before you prepare food.
5. Again, the most at-risk groups for hepatitis A are people who come into contact with someone who has hepatitis A, travelers to countries where hepatitis A is common, men who have sexual contact with men, people who use drugs (both injection and non-injection) and people with clotting factor disorders.
If you have potentially been exposed to hepatitis A and are unable to receive the vaccine watch for the symptoms listed above. If you experience any of these symptoms, access medical care as soon as possible.
Hardee's may be found at fault for allowing an employee to work while infected with HAV, for failing to properly supervise, train, or monitor their employees who prepare food for consumption, or for failing to require its food-service employees to obtain HAV immunizations.
Bill Marler, foodborne illness expert and food safety attorney, has been an avid advocate for strengthening preventative measures within the food industry. "Any exposure to hepatitis A is entirely preventable," Marler said. "By not requiring employees to be vaccinated against the virus, Hardee's puts itself and all of its customers at risk. Infected people typically don't show symptoms until a few weeks after contracting hepatitis A, so they could be spreading the virus without even knowing it. However," he continued, "Had all employees been vaccinated, Hardee's wouldn't have to worry about identifying HAV positive employees in the first place, and customers wouldn't be panicking now to receive treatment."
Exposed employees and customers are filing for damages that include wage loss, medical-related expenses, travel expenses, emotional distress, fear of harm and humiliation, and physical pain and injury.
The acute symptoms of hepatitis A are a sudden onset of flu-like symptoms about a month after the virus is contracted. Muscle aches, headaches, loss of appetite, abdominal discomfort, fever, and jaundice are all typical symptoms of the infection. Urine may turn a dark color and stool could be light or clay-colored. The illness typically lasts a few weeks, but recovery could take up to a year. Most affected individuals show complete recovery within three to six months of the onset of illness. Relapse is possible, although it is more common in children than adults.
The best protection against a hepatitis A infection is to get vaccinated. An estimated 80,000 cases of HAV occur each year, although much higher estimates have been proposed. Hepatitis A is a virus that primarily infects the liver, and an estimated 100 people die each year as a result of acute liver failure in the U.S. due to hepatitis A. However, the rate of infection has dramatically decreased since the hepatitis A vaccine was licensed and became available in the U.S. in 1995.
Because HAV is so readily transmitted, Bill Marler encourages restaurants and food handlers to adhere to strict sanitary protocols. He warns, "The virus is almost exclusively transmitted through fecal-oral contact, so it is crucial that all employees thoroughly wash their hands after using the restroom, whether they feel sick or not." For more information about hepatitis A, please visit www.about-hepatitis.com.