Stop Foodborne Illness | March 2018
If you follow food safety, there's no doubt you know Bill Marler is a mega powerhouse in this field. And to say we're grateful for him as a staunch supporter of Stop Foodborne Illness is a big understatement.
In his work as an accomplished attorney and national food safety expert, Bill wears many professional hats that keep him hopping. At Marler Clark, "The Food Safety Law Firm," Bill has represented and fought side-by-side thousands of people who've suffered the devastating health and life consequences of contaminated food products. In our Q & A below, you'll learn more about Bill and what he urges you to do to help move our collective cause of food safety forward..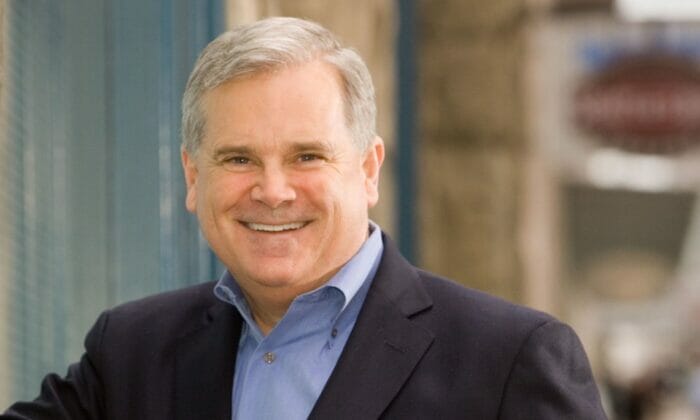 Q: Bill, tell us about your personal story and how you've come to be in your profession.
A: I always wanted to be a lawyer but never knew until the Jack-in-the-Box E. coli outbreak in 1993 that I would devote my professional life to representing victims of foodborne illnesses.
Since 1993, I've been involved in most outbreaks in the U.S in one way or another. And, over the last 20 years, I've spoken on food safety dozens of times each year at conferences and events in the U.S. and around the world.
One aspect of my work that really means a lot to me is collaborating with victims' organizations like Stop Foodborne Illness. I've known many of its founders since the beginning and am always in awe when I think about the countless times they've shared their family tragedies to help make sure people understand why food safety is everyone's business. If it weren't for the thousands of food safety ambassadors born from the efforts of Stop Foodborne Illness, many positive changes we've seen in the safety of our food supply would have never happened. Through pain and suffering endured by these big-hearted, smart and caring people, lives have been saved.
Q: What's a "day in the life" like for you?
A: I get up early because I have cases on the east coast, and I work late—especially when I'm handling cases in Hawaii.
One key role of mine is managing my staff, which includes six lawyers, 12+ paralegals, an epidemiologist, a nurse case manager, and a physician. I also devote time every week to sharing my thoughts on food safety topics on my blog at www.marlerblog.com. This helps me reach more people, share more of my knowledge, and, hopefully, inspire people to practice better food safety behaviors.
Q: How did you learn about Stop Foodborne Illness and how do you partner with us?
A: I knew about Stop Foodborne Illness when it was first formed, and my wife served on the Board of Directors for some time in the early stages. It's been a privilege to work with the Board and many of its members over the past 25 years.
For a long time now, one thing I do with clients is refer them to Stop Foodborne Illness as a trusted, credible, helpful resource. I really try to paint a picture for them on how much of a positive difference this group of caring people can make as they navigate the challenging and oftentimes emotional road of their journey.
Q: What do you feel is one of the most important things our readers can do to prevent foodborne illness?
A: Become a friend and supporter of Stop Foodborne Illness.
Seriously, it's something I believe in to my core, and I always encourage my clients to reach out to the organization.