New York Times | By Patricia Cohen | May 28, 2009
Among the things that Bill Marler feels passionately about are Washington State University (his alma mater), food safety and negotiation. So after he heard about a dustup on campus over the cancellation of a program requiring all freshmen to read the same book, Michael Pollan's double-fisted examination of agribusiness, "The Omnivore's Dilemma", he stepped in to resolve it.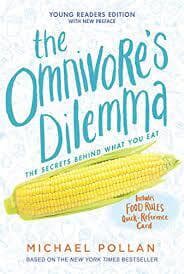 This month administrators said budget cuts forced them to suspend this year's program, but some faculty members and students were skeptical. They suspected that the decision had less to do with money than with pressure from the state's powerful agribusiness interests. After all, they pointed out, the university had already purchased 4,000 copies of the book (published by Penguin Press), which links the agriculture industry to obesity, food poisoning and environmental damage.
So Mr. Marler, a personal-injury lawyer who has received a Distinguished Alumnus award and served on the university's Board of Regents for six years, figured that he would find out if money was really the issue by offering to pay the program's estimated $40,000 shortfall. The result is that the common reading is back on.
"I'm glad to see it wasn't politics, it was finances," Mr. Marler, who has frequently sued food companies, said from his office in Seattle.
Mr. Marler said a friend e-mailed him an article from The Spokesman-Review newspaper of Spokane, Wash., which reported that "a member of the Board of Regents raised concerns about the work's focus on problems associated with agribusiness."
Reached at his office, Elson S. Floyd, the university president, dismissed what he called rumors, saying that no one from the board spoke to him before this part of the freshmen's orientation was canceled. The decision was made after the state cut the university's budget by $54 million over two years, Dr. Floyd said. A crucial aspect of the reading program involves bringing the author to campus, he added, and the university could not afford to do that.
The author Michael Pollan, photographed by Alia Malley
Other people involved told a somewhat different version of events. Patricia Freitag Ericsson, an English professor and member of the university's Common Reading Implementation Committee, wrote in an e-mail message that the panel was told that the program was suspended, and that "a substantial part of the reason was because of political pressure growing from the book choice."
"This statement was made by someone who was involved in the controversy at the administrative level," she added. "There were questions asked about academic freedom, and most people attending the meeting were upset."
Meanwhile, Mr. Marler posted a message on his blog, https://www.marlerblog.com/,about the episode, offering to underwrite the program's cost: "I have my checkbook ready."
"I put the blog post up and went home, and then Twitter started zinging, saying 'Great job,' " Mr. Marler said in an interview. On Wednesday Mr. Marler called Dr. Floyd, and the two came to an agreement.
Mr. Marler said he would be surprised if bringing Mr. Pollan to the university ended up being so expensive, but added that he would cover the tab, "whether it costs $50,000 or $5,000." If the total bill is less, he said he would contribute whatever was left over to next year's common reading.
Mr. Pollan, who said he has taken part in about a dozen freshmen readings at other universities for a reduced fee, was doubtful that money was the issue. "The last I'd agreed to was a video conference, if they wanted to save money," he said in a telephone interview.
In any case, he is pleased that the program is back on. Holding a common reading program "at a land-grant university is especially important," Mr. Pollan said, "because we are in the midst of this national conversation about the future of food and agriculture, and land grant universities have a critical role to play."
"That's why this really mattered to me."