Recall, Recall, where is the recall? We know that dozens of people are sickened in Michigan in Ohio, but FSIS/USDA has not issued a recall? I can not imagine why there would not be, perhaps they thought since we are focused on tomatoes no one would notice? We have also been contacted by victims in other states who may be linked to a nationwide E. coli outbreak.
According to press report late last night, 15 Michiganders affected in a recent E. coli outbreak (number may be as high as 35) reported purchasing and consuming ground beef from Kroger stores, the Michigan Department of Community Health announced Tuesday. The same genetic strain of E. coli O157:H7 bacteria also has been confirmed in illnesses among 10 of 16.
Although Kroger has been linked as the source of the meat purchased. A question arises were the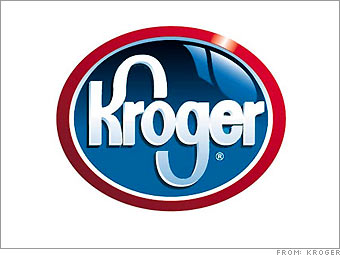 meat came from. Early press reports from the Ohio papers suggested that Dutch's Meat in New Jersey's recall of 13,275 pounds of hamburger on June 8 after discovering that it might have been tainted with the sometimes-lethal bacteria might be linked. However, Dutch's gets its meat from three or four suppliers. If the strains match, it's possible that one of those companies sold him tainted meat and also distributed that meat to Ohio, Michigan and elsewhere, he said. Granaldi would not name a meat supplier but said that one in the Midwest might be the source. "They probably distribute all over the country," he said.
Over the years we have done several dozen food cases in Michigan: Black Forest Bakery Salmonella Case, Dole Spinach E. coli Case, ConAgra Potpie Salmonella Case and Bravo Cucina Italiana Norovirus Case. And, in Ohio: King Garden, E. coli Case, Corky and Lenny Salmonella Case, Sam's Club E. coli, Dole Spinach E. coli Case, KFC E. coli Case and ConAgra Beef E. coli.
We have also done just a few E. coli cases:
* AFG / Supervalu E. coli Outbreak – Minnesota
* Bauer Meat E. coli Litigation – Georgia
* BJ's Wholesale Club E. coli Litigation – New York and New Jersey
* Cargill E. coli Outbreak – Nationwide
* Carneco / Sam's Club E. coli Outbreak – Wisconsin & Michigan
* China Buffet E. coli Outbreak – Minnesota
* ConAgra Ground Beef E. coli Outbreak – Nationwide
* Dole Lettuce E. coli Outbreak – Minnesota, Wisconsin, and Oregon
* Dole Spinach E. coli Outbreak – Nationwide
* Emmpak E. coli Outbreak – Wisconsin
* Excel E. coli Outbreak – Georgia
* Finley Elementary School E. coli Outbreak – Washington
* Fresno Meat Market E. coli Outbreak – California
* Gold Coast Produce E. coli Outbreak – California
* Golden Corral E. coli Outbreak – Nebraska
* Habaneros E. coli Outbreak – Missouri
* Jack in the Box E. coli Outbreak – Western States
* Karl Ehmer Meats E. coli Outbreak – New Jersey
* KFC E. coli Outbreak – Ohio
* King Garden Restaurant E. coli Outbreak – Ohio
* Nebraska Beef E. coli Litigation – Minnesota
* Odwalla E. coli Outbreak – Nationwide
* Olive Garden E. coli Outbreak – Oregon
* Parsley E. coli Outbreak – Washington & Oregon
* Peninsula Village E. coli Outbreak – Tennessee
* PM Beef Holdings, Lunds & Byerly's E. coli Outbreak
* Rochester Meat Company E. coli Outbreak – Wisconsin, California
* Sizzler E. coli Outbreak – Wisconsin
* Sodexho Spinach E. coli Outbreak – California
* Spokane Produce E. coli Outbreak – Washington, Oregon, Idaho
* Stop & Shop E. coli Case – New Hampshire
* Taco John's E. coli Outbreak – Iowa and Minnesota
* Topps and Price Chopper E. coli Case – New York
* Topps Meats E. coli Outbreak – Nationwide
* United Food Group E. coli Outbreak – Western States
* Wendy's E. coli Outbreak – Oregon
* Wendy's E. coli Outbreak – Utah