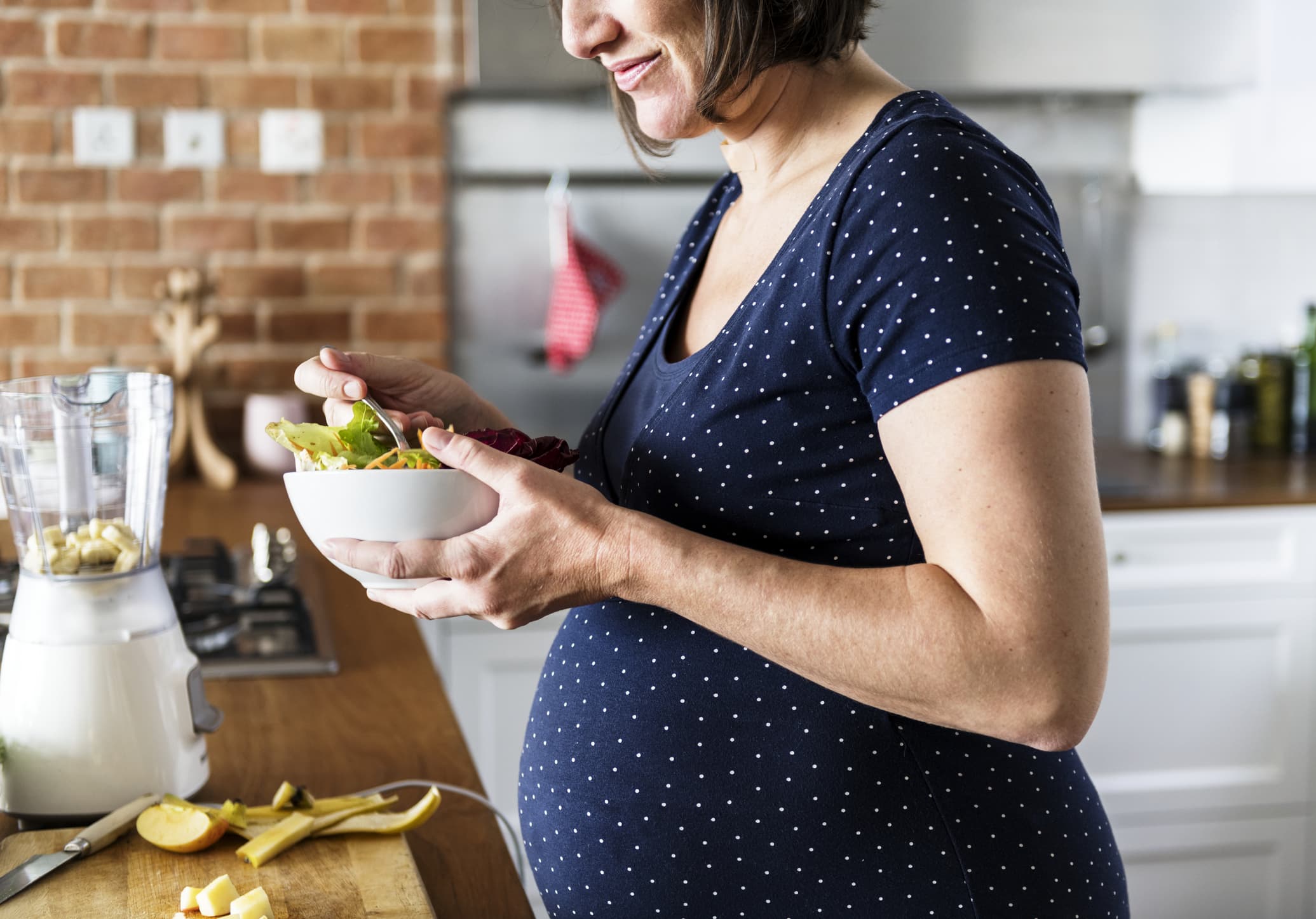 Pregnant women naturally have a depressed cell-mediated immune system. In addition, the immune systems of fetuses and newborns are very immature and are extremely susceptible to these types of infections. Other adults, especially transplant recipients and lymphoma patients, are given necessary therapies with the specific intent of depressing T-cells, and these individuals become especially susceptible to Listeria as well.
According to the CDC and other public health organizations, individuals at increased risk for being infected and becoming seriously ill with Listeria include the following groups:
Pregnant women: They are about 20 times more likely than other healthy adults to get listeriosis. About one-third of listeriosis cases happen during pregnancy.
Newborns: Newborns rather than the pregnant women themselves suffer the serious effects of infection in pregnancy.
Persons with weakened immune systems: Persons with cancer, diabetes, or kidney disease Persons with AIDS: They are almost 300 times more likely to get listeriosis than people with normal immune systems.
If infected, the illness appears as an acute fever, muscle pain, backache, and headache. Illness usually occurs in the third trimester, which is when immunity is at its lowest. Infection during pregnancy can lead to premature labor, miscarriage, infection of the newborn, or even stillbirth. Newborns may present clinically with early-onset (less than 7 days) or late-onset forms of infection (7 or more days).
Recommendations for persons at high risk, such as pregnant women and persons with weakened immune systems include:
Do not eat hot dogs, luncheon meats, cold cuts, other deli meats (e.g., bologna), or fermented or dry sausages unless they are heated to an internal temperature of 165°F or until steaming hot just before serving.
Avoid getting fluid from hot dog and lunch meat packages on other foods, utensils, and food preparation surfaces, and wash hands after handling hot dogs, luncheon meats, and deli meats. Do not eat refrigerated pâté or meat spreads from a deli or meat counter or from the refrigerated section of a store.
Do not eat soft cheese such as feta, queso blanco, queso fresco, brie, Camembert, blue-veined, or panela (queso panela) unless it is labeled as made with pasteurized milk. Make sure the label says, "MADE WITH PASTEURIZED MILK."
Do not eat refrigerated smoked seafood, unless it is contained in a cooked dish, such as a casserole, or unless it is a canned or shelf-stable product. Refrigerated smoked seafood, such as salmon, trout, whitefish, cod, tuna, and mackerel, is most often labeled as "nova-style," "lox," "kippered," "smoked," or "jerky."
Be aware that Listeria monocytogenes can grow in foods in the refrigerator. Use an appliance thermometer, such as a refrigerator thermometer, to check the temperature inside your refrigerator. The refrigerator should be 40°F or lower and the freezer 0°F or lower.
Clean up all spills in your refrigerator right away–especially juices from hot dog and lunch meat packages, raw meat, and raw poultry. Clean the inside walls and shelves of your refrigerator with hot water and liquid soap, then rinse. Divide leftovers into shallow containers to promote rapid, even cooling. Cover with airtight lids or enclose in plastic wrap or aluminum foil. Use leftovers within 3 to 4 days. Use precooked or ready-to-eat food as soon as you can. Do not store the product in the refrigerator beyond the use-by date.